Coaching and Rapid Transformational Therapy

® 

– RTT

"Until you make the unconscious conscious, it will direct your life and you will call it fate."
Carl G. Jung
Coaching and Rapid Transformational Therapy

® 
– RTT
"Until you make the unconscious conscious, it will direct your life and you will call it fate."
Carl G. Jung
Contact me for a 20 minutes discovery free and non-binding call.
Book an 
appointment
Free discovery and non-binding call.
I have chosen to take a course and practice Rapid Transformational Therapy®, RTT® to relieve the suffering I could witness in my environment. This suffering has grown due to the crisis, the lockdown and the "desocialization". The deep changes shaking our society bring along many personal and professional questionings. Many of us feel painfully overwhelmed. We don't know how to transform, to really become ourselves and be happy.
My Rapid Transformation Therapy (RTT®) offer is for individuals who feel blocked by their internal conflicts or deeply unsettled by a period of change: whether professional (a new job, a layoff, a retirement…) or personal (maternity, grief, breakup, house moving…). It is also for those who have a hard time making decisions about what they deeply desire, to identify what makes them frustrated or to understand why they failed at solving a problem.
The purpose is to get to know each other, and for you to briefly describe your difficulties. I will explain how I can help you transform and thrive.
I will help you determine the core of the main problem we should work on. Then I will propose you a personalized treatment, adapted to your needs and possibilities.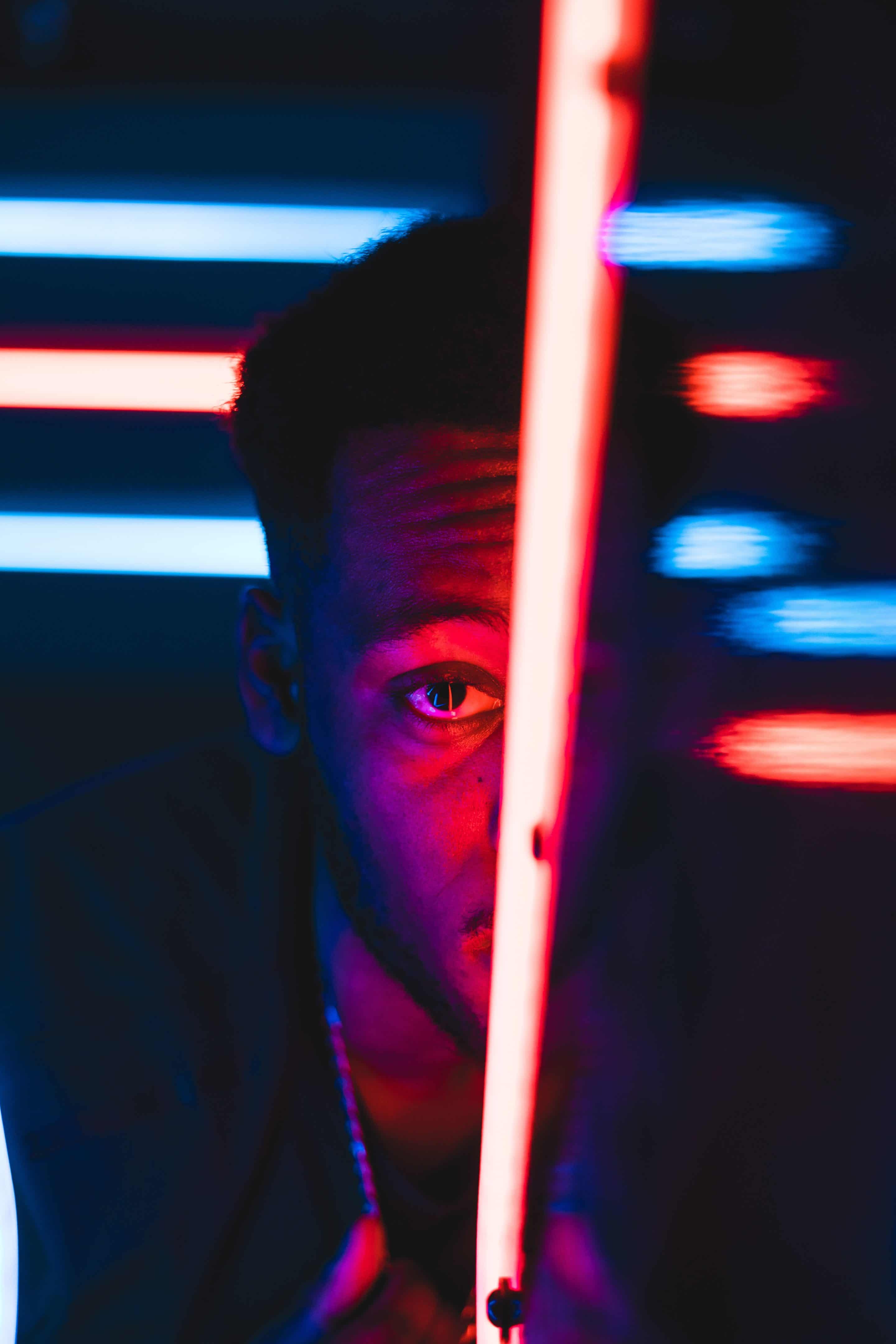 The proven results of RTT®
RTT® is no plaster: the changes induced are permanent. I am here to help you discover the thought patterns blocking your behaviors and/or your body, and update them to improve your life quality and put an end to your suffering or your ongoing patterns. The main difference between RTT® and other therapies is that its pledge is quick results. Permanent change can be reached in just one meeting and all problems find a solution quickly.
Why should you consult me?
Getting started is sometimes difficult and you may never feel the urge of it. But you are not alone with your problems, and RTT® is an efficient method for numerous issues.
Anxiety, depression, panic attacks
Depression

Self esteem
Procrastination
Permanent doubt
Melancholy
Anxiety / stress
Social anxiety
Phobia
Specific events: exams, job interviews, public speaking
Weight, pain, other health problems
Chronic fatigue

Insomnia
Overweight / obesity
Anorexia / overeating
Sexuality
Fertility
Obsessive Compulsive Disorder (OCD)
Trauma
Workplace suffering
Impostor's syndrome

Life choices

Professional choices
Drug and behavior addictions
Alcohol, cigarette, drugs

Gambling

Compulsive buying

Sex
Discovery Call
Book an Appointment
Almost each suffering stems from the brain. Your subconscious contains the memories and knowledges that shape your life. It has an impact on you all the time, on your choices and decisions. Your present difficulties stem from it.
When you access your subconscious through hypnosis, you discover the deep cause of your suffering. When you understand the meaning you have given to it, you free yourself emotionally, and make room for a positive change.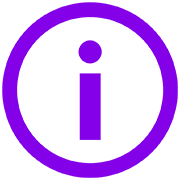 The sessions are carried out at your convenience in presence or remotely.
The RTT® method is based on the latest neuroscience discoveries and combines the most beneficial principles of hypnotherapy, Neuro-Linguistic Programming (NLP), psychotherapy and Cognitive Behavioral Therapy (CBT):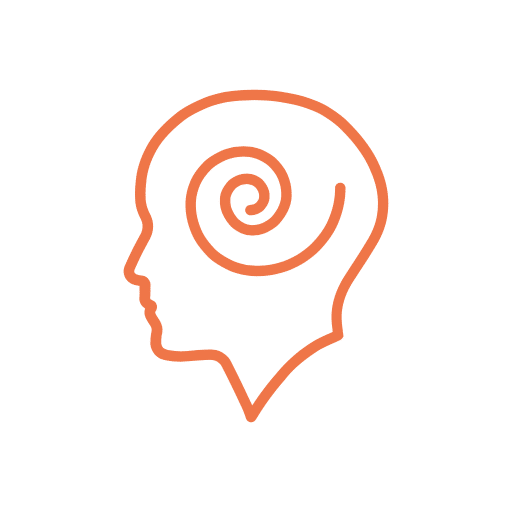 Hypnosis
gives access to the subconscious. It is a natural and relaxing method. You remain conscious and in full control throughout the session.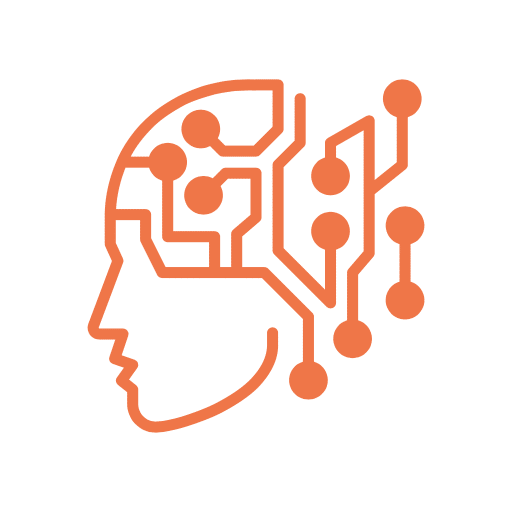 Neuro-linguistic programming (NLP)
teaches you how to mobilize your skills and use your senses to develop successful behaviors.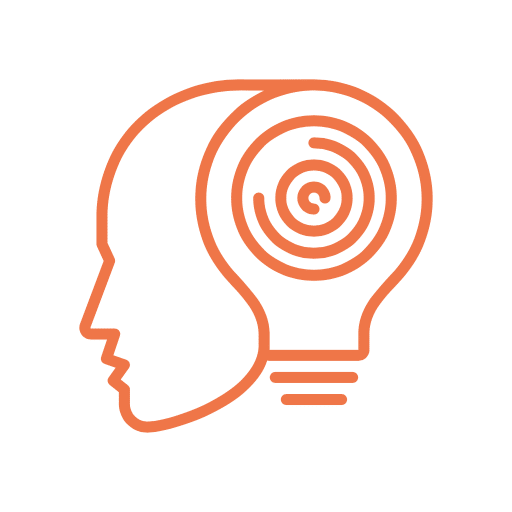 Cognitive behavioral therapy (CBT)
helps you understand your negative thought patterns and identify the origins of your suffering.
RTT® is efficient because it makes it possible to easily and very quickly find the root of the problem you wish to treat:
With hypnosis I can directly access your subconscious and identify past events leading to beliefs, behaviors and even physical symptoms or diseases. With RTT®, I can help you understand that the behaviors you believe to be true and legitimate are in fact wrong. Together we can deactivate them for good.
The latest neurosciences breakthroughs prove that in little time our brain can implement new beliefs, new thinking habits and behaviors. After using hypnotherapy to free you of your old limiting beliefs, I will help you replace them with new positive and constructive beliefs. Then I will give you the audio file for your transformation. After listening to it for 21 days, your brain will be reprogrammed, and you will change.
Mixed protocol: Rapid Transformation Therapy RTT® and Personal Development coaching
First protocol: individual interview, hypnosis session (3 weeks)
First session: 1-hour interview
The aim is to clarify the core and primary problem we are going to work on and the benefits you expect from therapy – to define your ideal future life after debunking the root of the suffering that has been harassing you endlessly until now.
Hypnotherapy: 1h30 to 2h
During this session we will identify past events, mental blocks and conditionings at the origin of your suffering. I will help you understand that if your beliefs and internal conflicts have seemed relevant until now, they are no longer relevant and will never be anymore. Which allows you to get free from them. Your transformation can now begin.
Listen to your transformation custom made audio for 21 days
A few days after our hypnotherapy session, I write, record and send you your 20-mn transformation audio file. You have to listen to it every day for 21 days. This transformation module "resets" your brain with constructive and positive new beliefs.
Feedback and final review
At the end of the 21-day audio listening, we will review your transformation, problem-solving process and other side benefits. I will also give you more information about the fundamental basis of the subconscious process, so you can improve your day-to-day well-being.
Second protocol
Hypnotherapy and transformation module
Final review
Length of the process: 3 months
« I would like to thank you Anne, for making me free without judgment. You are a memory healer and you were one of the essential keys to my transformation. You have imprinted a disruption, a very personal internal unblocking in my subconscious. Your voice and words become engraved in our minds. Thank you for being by my side. »
« I had been trying to have a child for 8 years, with more than 10 medically assisted procreation processes in France and abroad, and of course dozens of sessions with therapists and psychologists. I worked with Anne just after my embryo transfer in Czech Republic last January.
With her, I could eliminate the mental blocks I was aware and unaware of. She reset my mind so I could believe all this could work and I could finally become a mother. I was so accustomed to failures and I did not believe in it at all anymore. And a miracle took place! I am 3 months pregnant today, for the very first time in my life!!
Working with Anne was crucial, and I thank her infinitely for that. I warmly recommend her to all those who wish to free themselves from their mental blocks. Today I am sure than the mind is the key, whether for fertility or any other subject. »
« I consulted Anne for an RTT® therapy because I wanted to reduce my pervasive and long standing anxiety. I wanted to understand where that anxiety came from: Anne helped me go through and identify that work of investigation during a hypnotherapy session.
The anxiety translated into a bad habit I had for years: nail biting. After trying other inefficient methods (false nails, sour polish…), I decided I absolutely had to get rid of it. I had to understand the deep causes of it. The time Anne spent listening to me, her professionalism and care gave me a boost. The audio I listened to for 3 weeks – and still listen to from time to time- helped me relax and regain control over my daily life, soothe my anxiety and… this is no small victory: my nails are growing back little by little !
Anne identifies the whys and wherefores. She implements a completely personalized process, adapted to your history, your past, your life experiences and the mental blocks that wrongly settled in you and pollutes your subconscious. Resetting my brain during hypnotherapy and listening to the audio made me regain control gradually. I feel in peace and, above all, motivated. I believe this in-depth work, carried out trustfully with Anne, makes me feel much more peaceful. I can solve problems that are much deeper that we imagine. I strongly recommend Anne for her gentleness and expertise. »